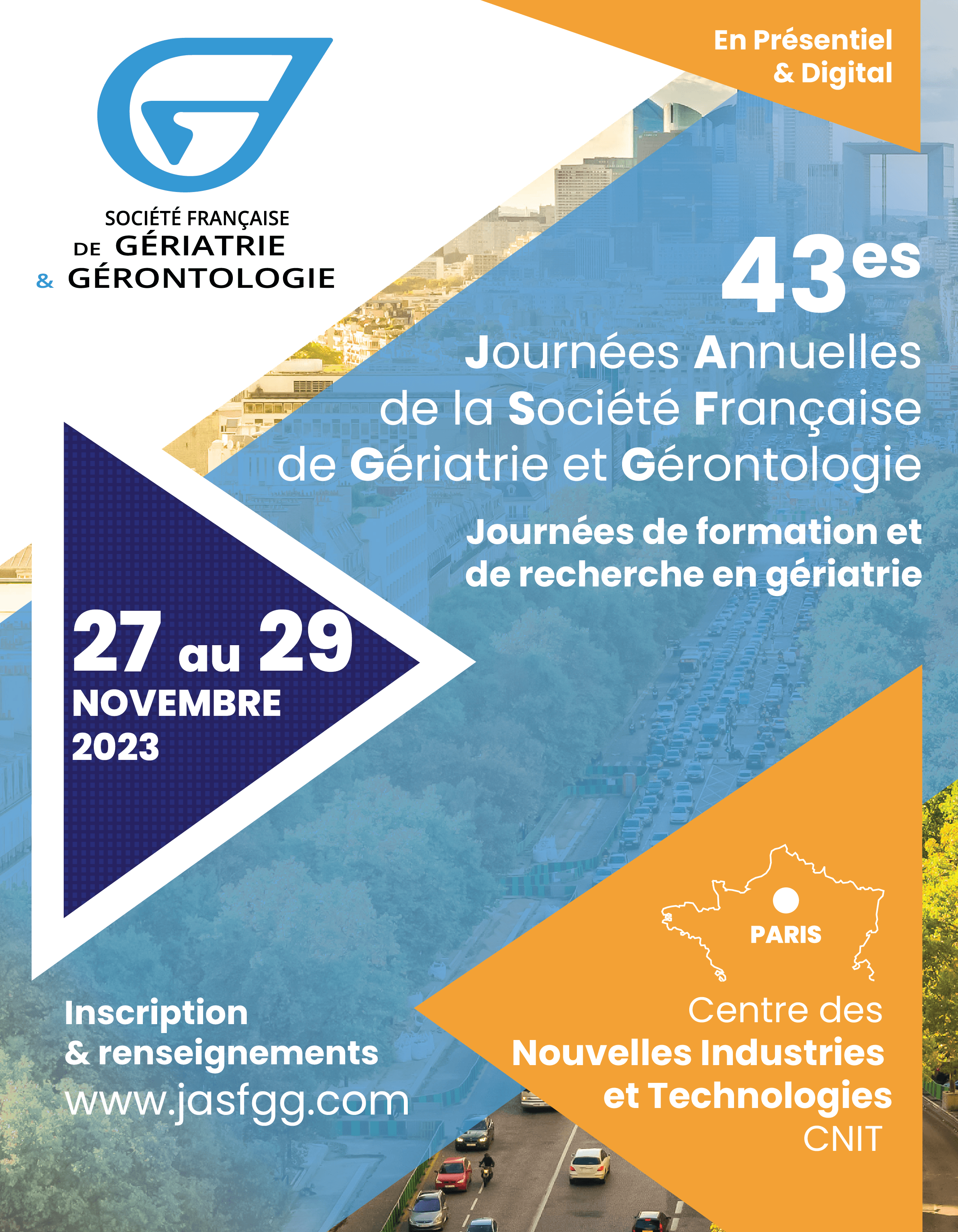 JASFGG 2023
from 11/27/2023 to 11/29/2023

CNIT Forest
Description

How to get there
Description

How to get there
Description
For 43 years now, the geriatric and gerontological community has been meeting regularly to exchange ideas, communicate and promote our discipline and our society in the service of the elderly.
We can only look forward to our upcoming event from November 27 to 29.
The JASFGG will devote the necessary time to the major issues in geriatrics and gerontology.
More than ever, we need to make progress in research and clinical care, innovate through the silver economy and help adapt society to demographic ageing. .... The issue of ageing is more than ever at the forefront of societal concerns.
We look forward to reading your work
How do I get there?
As part of its CSR commitment, Viparis encourages and promotes sustainable travel.
Here you will find the public transport options that we recommend for accessing CNIT Forest:
METRO Line 1, La Défense – Grande Arche - exit 4 - Parvis Esplanade
RER Line A, La Défense – Grande Arche - exit 4 - Parvis Esplanade
TRAMWAY Line T2, La Défense – Grande Arche
TRANSILIEN lines L and U, La Défense – Grande Arche
BUS Lines 141 / 144 / 159 / 246 / 272 / 275 / 378 / 262 / 161 / 174 / 360 / 160 / 258 / 541 / 73