JFHOD 2023 - Journées Francophones d'Hépato-Gastroenterologie et d'Oncologie Digestive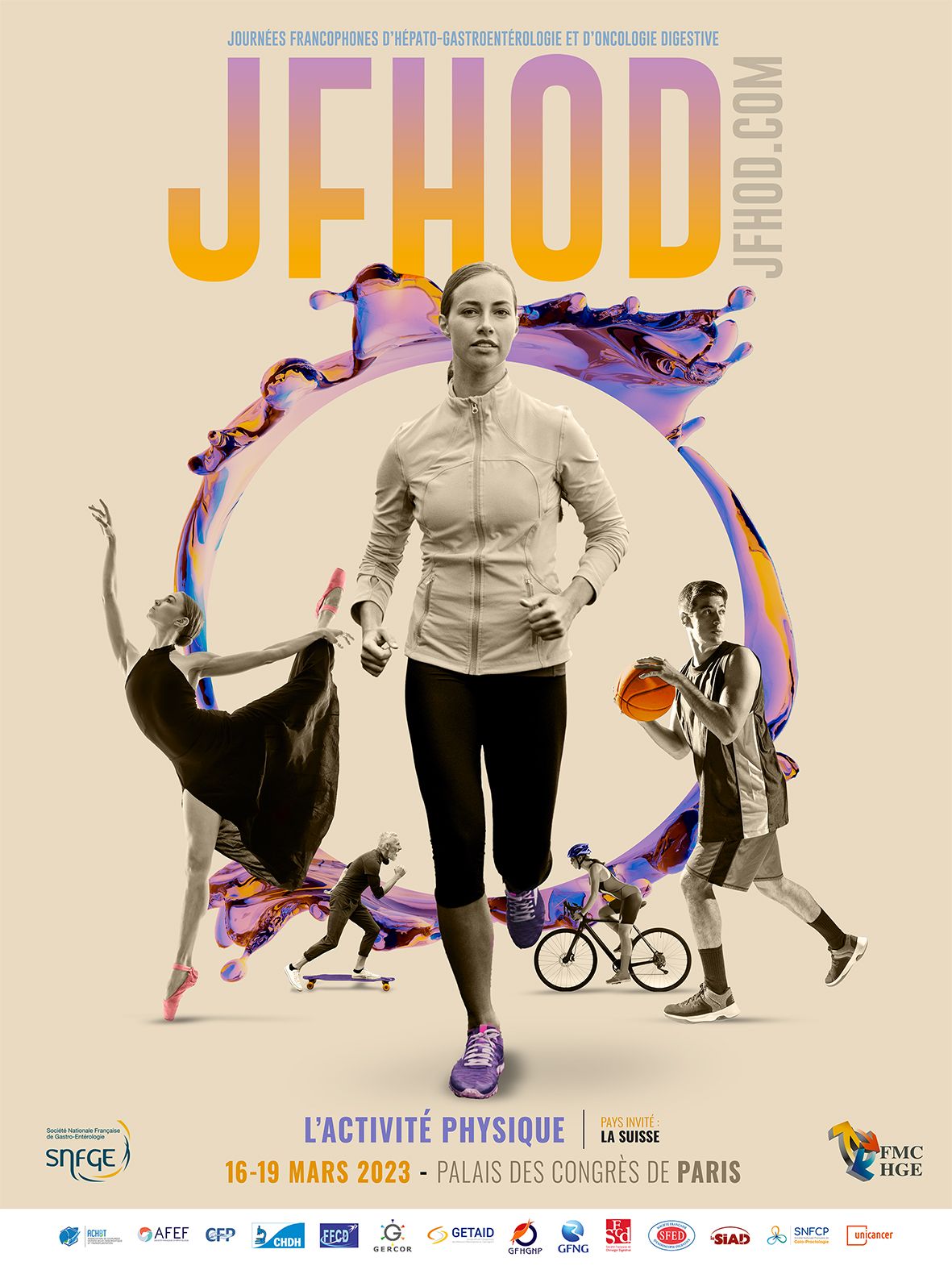 JFHOD 2023 - Journées Francophones d'Hépato-Gastroenterologie et d'Oncologie Digestive
from 3/16/2023 to 3/19/2023

8:00 a.m. to 6:00 p.m. daily and 8:00 a.m. to 2:00 p.m. on Sunday, March 19

Palais des Congrès de Paris
Description

How to get there
Get tickets
Comment y accéder ?
Parking Indigo Porte Maillot
2 Place de la Porte Maillot, 75017 Paris

In the context of the works at Porte Maillot, we invite you to use public transport when coming to the Palais des Congrès de Paris.
However, if you come by car, you can book your parking space at the best price with our partner OPnGO.
And find all the information about Porte Maillot on http://www.paris.fr/portemaillot
Get tickets