KAAMELOTT-PREMIER VOLET EN CINÉ-CONCERT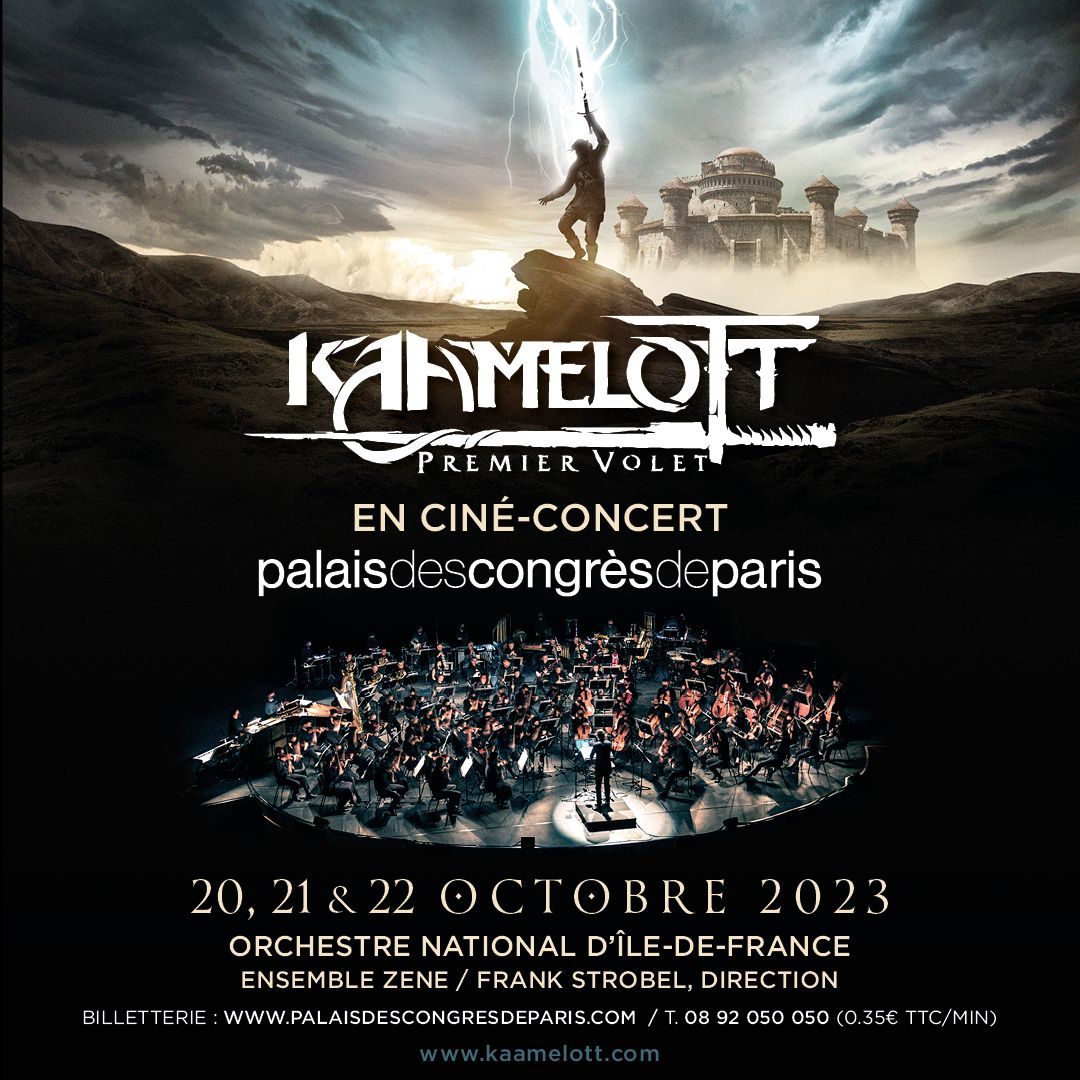 KAAMELOTT-PREMIER VOLET EN CINÉ-CONCERT
from 10/20/2023 to 10/22/2023

20:00

from 39€ to 79€

Palais des Congrès de Paris
Description

How to get there
Description

How to get there
Description
KAAMELOTT – FIRST PART In Cine-Concert
The first part of the Kaamelott film trilogy finally in cine-concert! Discover Kaamelott – Premier Volet, the film by Alexandre Astier, who also composed and orchestrated the soundtrack, performed live by more than 100 musicians and singers in synchronization with the screening of the film.
The Orchester National d'Île-de-France and the Ensemble Zene will be placed under the direction of conductor Frank Strobel.
The tyrannical Lancelot-du-Lac and his Saxon mercenaries reign terror over the Kingdom of Logres. The Gods, insulted by this cruel dictatorship, cause the return of Arthur Pendragon and the advent of the Resistance. Will Arthur succeed in uniting the rebel clans, overthrowing his rival, retaking Kaamelott and restoring peace to the Isle of Britain?
How to get there?
As part of its CSR approach, Viparis wishes to promote sustainable mobility.
You will find on this page the public transport that we recommend you use to access the Palais des Congrès de Paris:
METRO
Line 1, Porte Maillot Station - exit 3

RER
Line C, Neuilly - Porte Maillot Station

BUS
Lines 43, 73, 82, 244, PC