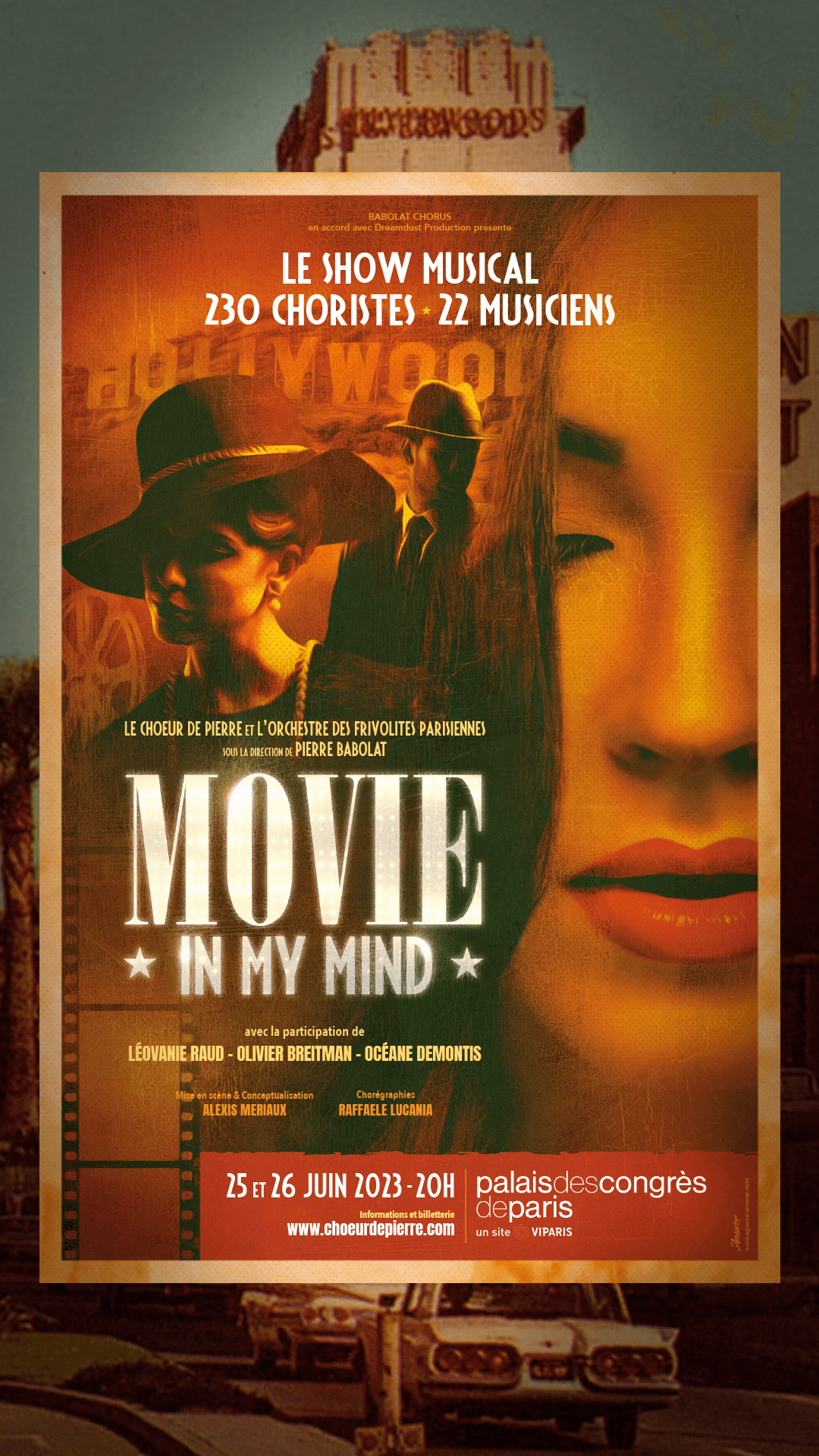 MOVIE IN MY MIND
from 6/25/2023 to 6/26/2023

De 10 à 45€

Palais des Congrès de Paris
Description

How to get there
Get tickets
Description
Los Angeles, 1950, in the golden age of cinema, the Hollywood industry is run by men who turn glamorous actresses into stars.
Helda Russell, emblematic figure of the RKO Studios directed by Charly Hughes, is on a downward slope.
In a world where looks come before talent, does experience really have value?
Criticized by the press, Helda unintentionally endangers the Studios, which are threatened with closure. An unforeseen event will give young props specialist Loren the opportunity to reveal her talents. Helda and Loren will combine the candor of one and the experience of the other to save the RKO studios.
Set to great musical comedy tunes, the 230 singers of the Chœur de Pierre and the 22 musicians of the Frivolités Parisiennes invite you to a moving and spectacular evening at the Palais des Congrès in Paris
Come and see the new Chœur de Pierre's show
Comment y accéder ?
As part of its CSR approach, Viparis wishes to promote sustainable mobility.
You will find on this page the public transport that we recommend you use to access the Palais des Congrès de Paris:
METRO
Line 1, Porte Maillot Station - exit 3

RER
Line C, Neuilly - Porte Maillot Station

BUS
Lines 43, 73, 82, 244, PC
Get tickets