Our solutions
The caterers
Caterers
For your comfort and peace of mind, our caterers have been selected for their excellence in creating unforgettable experiences at La Serre. They offer an array of services and a bouquet of unprecedented flavors.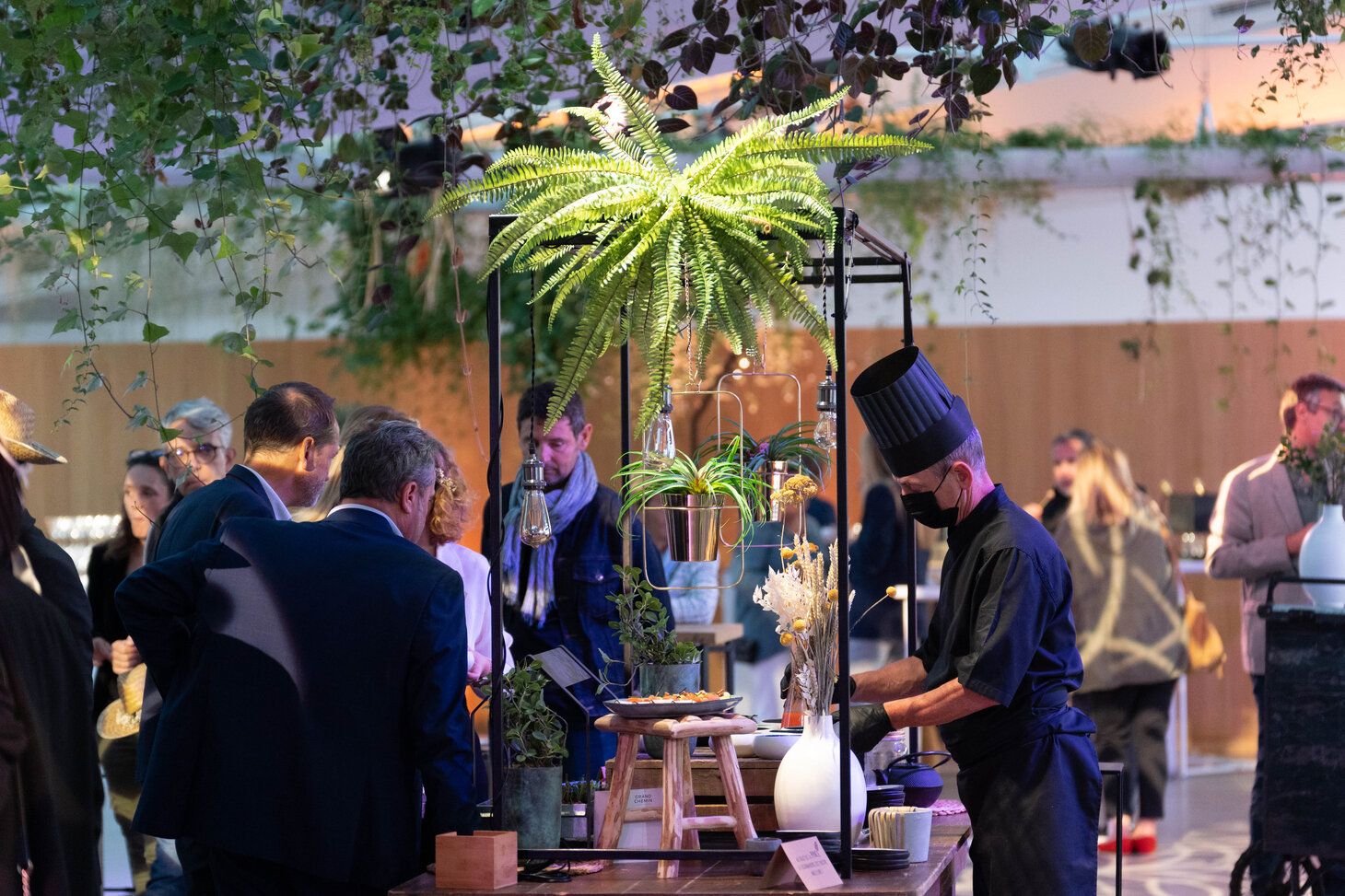 The Haute-Couture of event gastronomy
The reception at Fleur de Mets is inspired by the observation of its clients in every detail. The dishes as well as the scenography, right down to the play of colors and sizes between the plates in fresh and sober shades are part of an experience that engages all the senses. A young Parisian company, it is nonetheless the conductor of more than 1,200 receptions per year. Its know-how is based on observing the codes and culture of the company hosting the event, as well as the theme and spirit of the event.
Under the guidance and creative genius of Chef Philippe Saillard, the gastronomy takes on palettes of textures, flavors, original touches, and spices inspired by his travels. Bold, gourmet and light, his culinary creations dazzle with their subtlety.
Involved for several years in a voluntary approach to sustainable development, Fleur de Mets is certified ISO 20121 since January 2019.
Local cuisine with produce from the urban farm
The Perch Porte de Versailles is taking another gamble on a unique experience here. it will use largely locally grown or locally sourced produce to form a never-before-seen cocktail and restaurant menu.
The organic trader who stages local products
Thirty years of know-how matched with a teeming imagination... Grand Chemin's expertise comes in the form of product associations as well as concepts that are as surprising as they are delicious. A team with impeccable professionalism imagines for you small, vagabond and ephemeral gustatory stories.
These encourage exchange, the expression of surprise, the sharing of discovery. Breaking codes, innovating, and above all having fun, this is the credo of this Parisian caterer who mixes excellence with a touch of extravagance. For Grand Chemin, the reception is also a show, from the elaborate floral arrangements that adorn the buffets to the waffle tree in the pastry chef's workshop, through the "live" cooking that takes place before your eyes in the unprecedented setting of the Greenhouse.